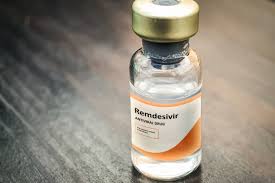 The Novel Coronavirus, or COVID-19, is all that has been in the news lately. With such a devastating virus, it seems like it's impossible for any good news to come to light. Lately, however, there may be hope for effective drug treatment.
Remdesivir, a drug originally created by Gilead Sciences in response to Ebola in 2016, is now being studied for its potential to treat COVID-19. Its first use for Coronavirus was for a man in Washington, whose case of COVID-19 progressed to pneumonia. After taking Remdesivir, his condition improved, and he was eventually discharged from the hospital.
According to Gilead Sciences, there are currently six clinical trials involving Remdesivir's treatment of the Coronavirus. Gilead Sciences is providing the drug to hospitals and research centers free of charge. They are also offering input in regards to study designs.
Essentially, what Remdesivir is doing is inhibiting the enzymes of the virus that allow it to reproduce and replicate inside of the host. By slowing the virus down, healthcare workers have more time to treat patients while their symptoms are mild, which means there is a greater chance that they survive. According to Professor Götte from the University of Alberta, Remdesivir is "a very potent inhibitor for coronavirus polymerases," meaning this drug is very effective in slowing down the spread of the virus in the host.
Remdesivir appears to be the better of the two hopeful treatments investigated. The other is chloroquine.
Chloroquine was originally promoted by President Trump as a good drug to use for patients suffering from the coronavirus. Recently, though, a study in Brazil found that 25% of coronavirus patients taking chloroquine developed increased heart rates, and they had a higher risk of having a fatal heart arrhythmia. Currently, no such side effects have been found for Remdesivir.
Remdesivir has emerged as a spot of hope in a time of uncertainty. As more clinical trials are being conducted and remdesivir is being proven effective time and time again, there is finally some good news regarding the coronavirus.