Making Memories in the New DHS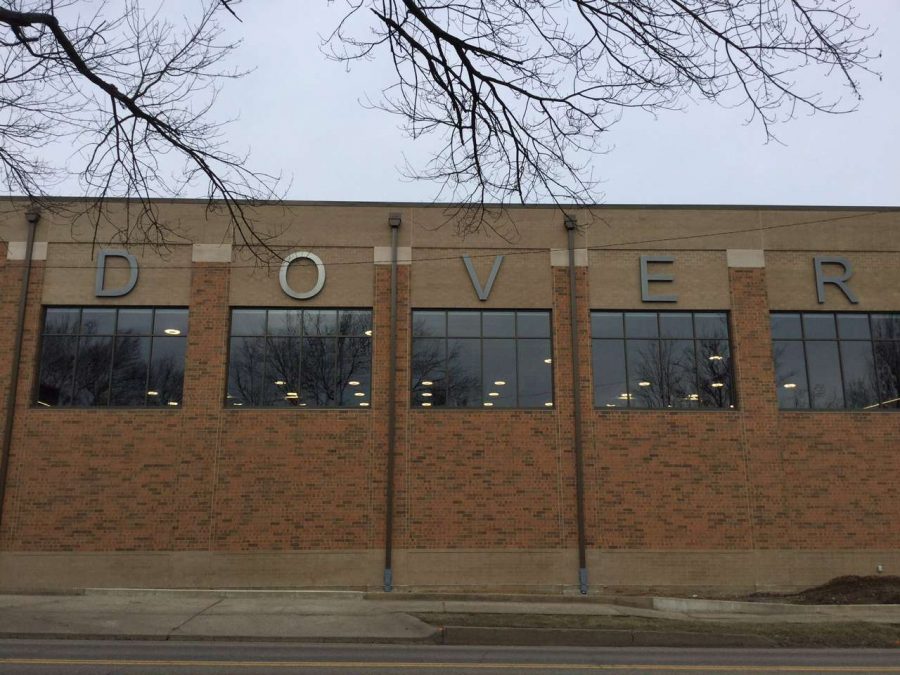 The time that students and staff get to spend in the new high school is finally here. Of course, everyone thought that the senior Class of 2020 would get to spend at least one nine weeks in the new school building. Unfortunately, that was not the case as a global pandemic threatened our normal way of living (which you should know unless you live under a very, very big rock). But I'm not here to talk about what could have been. Just the opposite, really. I am here to talk about what is now a reality – getting to spend every school day in a beautiful, new building.
This school year, every student (and teacher!) who enters the halls has to struggle to find their way around. It's like being a freshman all over again! Thankfully, once you get the hang of it, the building starts to make more and more sense. Most teachers' rooms are grouped by subject, which is super helpful. The structure of the new school is also a bit different. The office is on the second floor (which can be confusing at first), but the gym, auditorium, and cafeteria commons are fairly easy to navigate.
There are also a bunch of new and cool features that I've been able to try out so far this school year. The first new feature is being able to print from Chromebooks! This is new to us as we have always had to be on a desktop in order to print. However, that is not the case anymore. With a couple of clicks, you can easily print whatever you need via a Chromebook. The first time I tried this, it was pretty mind-blowing. Needless to say, I don't think I will be needing a desktop anytime soon. Another new feature is the sensor lighting. The lights turn on automatically when they sense movement, which is really convenient. This is especially helpful when you cannot find a light switch anywhere and your hands are full for whatever reason. The final new features I will mention are the learning stairs in the cafeteria/commons area and the study areas found around the school. The learning stairs provide a different perspective and place to do homework or eat lunch, and the comfy study areas are convenient for smaller groups of students who want to work together but away from the rest of the class. Also, the chairs are very comfortable; I could fall asleep in them if I wasn't doing homework instead.
In addition to the fun new features, the beautiful building also offers a breath of fresh air – literally, as we now have a wonderful AC system. It's been so nice to not have to worry about sweating my face off while wearing a mask in the heat. The temperatures in the new building are much more enjoyable than those of old DHS for sure.
The transition of buildings has been amazing so far, and having a fresh change of scenery is good for our health. Being somewhere new where I get to learn and spend time with friends makes this a really good change. In fact, I've found myself enjoying school so much more now that I'm in a new environment. And yes, school is still school. Learning does not change. The subjects do not change. However, these past few weeks have been so fun (even when I'm doing homework! *gasp*). I couldn't be happier about the new building.
Overall, the new school has such an exciting atmosphere. I'm so thrilled to be a part of it, even if it's only for one year. Underclassmen, consider yourselves lucky. This school will be with you through it all, and you're some of the first to experience it. Now go make some good memories in the new Dover High School.
About the Writer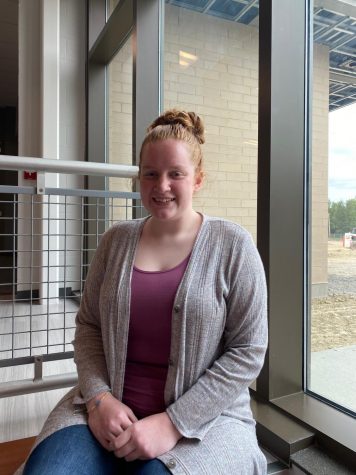 Tori Shankle, Staff Writer
Tori is a senior and a second year Crimsonian member. She participates in student council, Concert Choir, Ars Nova and is a member and officer of National...