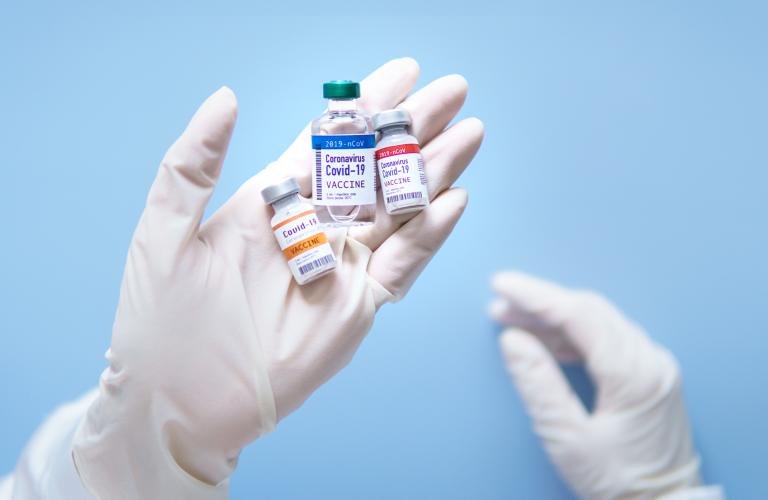 We are approaching the one-year anniversary of when our lives changed completely as the pandemic hit the United States hard in March of 2020, and things are looking up. Several vaccines have been produced (Pfizer and Moderna being the two most popular) and Ohio has started vaccinations. Some of you may be wondering when you will be able to receive the vaccine. Well, this is what the vaccination plan looks like in Ohio:
Phase 1A – We have already proceeded with Phase 1A, but this is what it meant: any Ohioans with the most probable exposure to COVID-19, such as nurses and nursing home workers, get their vaccinations first. This phase also includes anyone with disabilities living in group homes and their workers.
Phase 1B – Ohio has just entered Phase 1B. This group includes roughly two million Ohioans, but they can't vaccinate each group at once because of the current supply of vaccines. So, first Ohio worked to vaccinate people over eighty years old. Then we included Ohioans over seventy-five and those with both an intellectual disability and a medical disorder like spina bifida or cerebral palsy. On the first of this month, we started vaccinating those over seventy years old. This group also included K-12 school staff. This month the state phased in Ohioans over sixty-five, and then those with severe developmental disabilities and early-onset disorders. Now, we are incorporating Ohioans sixty years and older. After this, the state says they will likely continue releasing vaccine availability in five year age increments.
The state is not yet sure of the order of groups to be vaccinated after these two initial phases, but what is known is that Moderna's vaccine is only approved for those eighteen and older, and Pfizer's is approved for those sixteen and older. These groups will likely be the last to get vaccinated due to their relatively low-risk of COVID-19 complications (unless individuals fall under the essential worker category or fit any of the criteria under Phase 1B). The important thing to remember is that we now have vaccines, and regardless of when we are eligible to receive them, they have brought us hope and promise for change.
Source – AARP