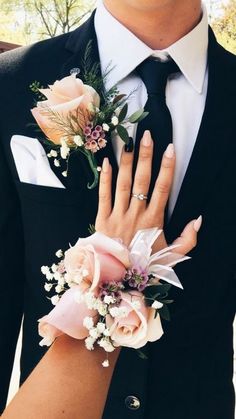 Homecoming has many connotations for many different people. For some, the term is used for a heart-warming reunion between people who have not seen each other for a prolonged time. For others, it might be half of a title to a particular spider-man movie that a quite famous British heartthrob starred in alongside many others. But for the freshman and sophomores of Dover high school, the word coincides with thoughts of sparkly dresses, corsages, and dates. 
       The date of the highly anticipated dance? The ninth of October. And the theme of the dance? Why I'll give you a hint. It reminds me of coral reefs, luscious cool tones of verdant and cerulean hues, with tiny crustaceans crawling about the seafloor and the little grains of sand rustling up. So be ready to find your eyes gazing at the decorations akin to something out of the foamy ocean during the dance. 
         But, for a restless freshman student who has found herself planning far too soon in the summer months, homecoming has become synonymous with stress headaches. Unfortunately, even sophomores are just as naive as to what to expect of a Dover homecoming. Some have taken their naivety in stride and aren't even sweating the upcoming date the way others are. And those people who have taken their lack of knowledge and are unflinchingly calm about the situation, I applaud you. And the people who are as nervous and confused as I am? Then you are in the same boat as I am. And I promise you, the said boat is pretty full. 
         In the early months of the summer, I had dreamed about the perfect dress and the restaurant that would have the best atmosphere. I pondered over the thought of a date or going solo, and I found myself consulting upperclassmen about their experiences. However, none of their experiences would prepare me for my dance.
          Back in our parent's time at high school, homecoming was much more uncomplicated. For some, they did not let the prospect of not having a date faze them, and they had far more fun than others that did have dates. For others, they gathered as a group and mingled amongst themselves. As we have added much more stress onto ourselves and found ourselves worrying about the flowers, the dinner, the perfect dress, and the perfect date, it's no wonder we have anxiety about the upcoming gala. 
         I have a group that contains six people, allowing three pairs of dates. While we were all novices to the homecoming scene, I was tasked with the mission of finding restaurants that would suit our group, and where the best place to take pictures would be.  We have reserved a spot at Uncle Primo's on the revered night of homecoming and have decided to take photographs at my lovely estate out of convenience. While the journey was most definitely a tumultuous one, I am content with the outcome and can't wait for the night. 
           Using the veteran advice of my incredible cousins, I found my dress at Universal Bridal & Prom, a quaint store down in Coshocton County, but found that other girls chose some different just as enchanting stores. A few shops I would recommend would be Henri's Cloud Nine in Minerva, Ohio, Dillards in Canton, Ohio, and, of course, Universal Bridal and Prom. And a few choice restaurants would be Uncle Primos, Applebee's, and if you would like an option that is most definitely out of the ordinary, Sumo Hibachi Sushi.
           Even if there were a few bumps along the path leading up to homecoming, I have assured myself it would be much more fun than staying home that night while my friends are experiencing memories that will be ingrained in their minds forever. I have the dress, the reservations, and a group of friends that will make the night one to remember. 
             So whenever you find yourself stressing over this dance, come back to this article and skim over it, and remember you are not alone, even if you might feel like it when anxiety swarms over you like a stifling blanket. And you will get through it, no matter how bumpy the road is; there will be fun on the other side, I assure you.