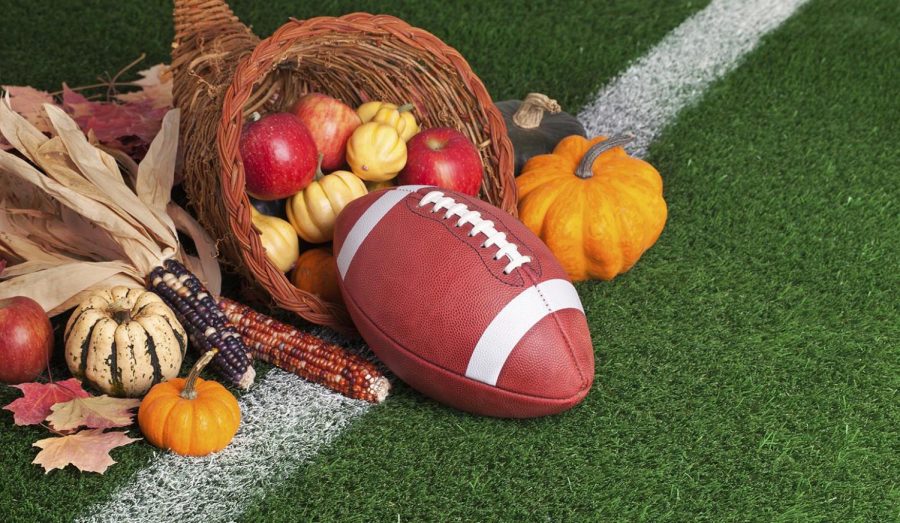 While everyone is sitting down around with family, stuffing their faces with food this Thanksgiving, I will be too, but I will be eating while watching NFL football. There are usually a few NFL games that are played on Thanksgiving. This year, there are three games being played, and I am looking forward to them. 
Bills v.s. Saints
The Saints and the Bills have both surprised me this year. Originally, I thought the Saints would struggle after losing quarterback Drew Brees to retirement, but they have persevered and look like they will be a playoff team. The Bills have surprised me but in a negative connotation. They have not looked sharp, at all. They lost to the Jaguars 9-6 which is really poor considering the Jaguars are one of the worst teams in the league. I think the Bills will make the playoffs, but I expect the Saints to win this game, 24-20. 
Bears v.s. Lions
As an Ohio State fan, seeing Justin Fields on the Bears was really exciting at first, but then I remembered Matt Nagy is the Bears head coach. The Bears are a team that is struggling similar to the Lions, but the Lions are THE worst team in the NFL. I seriously do not think they will win a single game with Jared Goff at quarterback. Justin Fields started to look like a serious NFL quarterback late in the game v.s. the Pittsburgh Steelers, and I think he will keep developing into a great quarterback. The Lions v.s Bears is always a Thanksgiving game, and I think this year the Bears will win, 28-17. 
Raiders v.s Cowboys 
The Raiders and Cowboys have both boomed this year. They both look like solid playoff teams, and they both have a high chance of winning their division. However, the Raiders have recently lost Henry Ruggs, their top receiver, and I think it will play a big role for the rest of their season. The Cowboys look solid on both sides of the ball, and I think that will make this game the best game of Thanksgiving this year. I expect Dak Prescott and Derek Carr to pop off and pass for at least a combined 600 yards. I think this year, the Cowboys will get it done and take the victory, 35-30.