Equal Pay for USWNT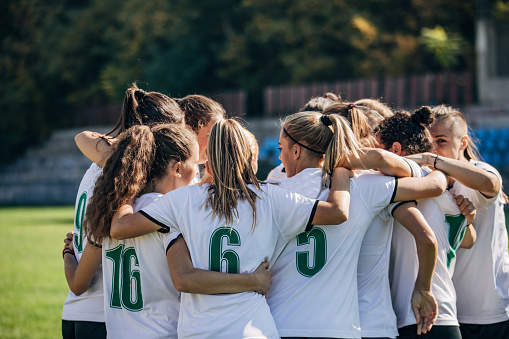 In recent years, many women have been working to fight for equality. No matter what it's for, men are not superior to women, and they should be treated, as well as be paid, the same way. Women almost never receive a higher pay than men. For example, WNBA players make 1.3% of an average NBA player's salary. So for every $100 that an NBA players earns, a WNBA player only makes a little more than one cent. By paying women less than men, people are demonstrating that women's sports aren't as important. This is a false statement, and women have to work twice as hard to get everything they want, especially in sports. 
The members of the United States Women's soccer team have been fighting for equal pay since 2016. The women's team players were getting paid thousands of dollars less than the men. Both the female team and U.S. Soccer Federation announced the agreement of a gender discrimination lawsuit filed by a group of USWNT starts, who are all fighting for equal pay. 
Megan Rapinoe, a huge part of this fight, said in an interview, "For us as players, I'm just so proud of the way we stuck together and really just kind of put our foot down. This is a huge win for us." She says this after it is decided that U.S. Soccer will pay 22 million dollars in back pay to settle claims, as well as 2 million to a fund to help out USWNT players in their post careers. Each member of the team will be allowed for the first time to apply for up to 50,000 dollars. Women and men will also receive the same pay rate in tournaments. Megan Rapinoe was also joined by Alex Morgan, Carli Lloyd, Rebecca Sauerbrunn, and Hope solo begging the fight for equality. Their goal was to have equality on all fronts and were happy when they were able to achieve this. This is a big deal for future generations of soccer players and is something that should've happened years ago. It is a mistake that we are correcting.