The Furby
The Furby: a mysterious creature, appearing lifeless but full of wild vengeance on the inside. You can't resist looking away from its beady eyes. Furbies know everything, but still, they remain unfazed. Unfazed, sitting there, quietly, watching every move, observing every inch around them.  Furbies are owl or hamster-like beaned-shaped things, whose purpose is to be present in your life. Always there, always watching. But, they're cute, so it's okay. Some may disagree, but all a Furby wants is to love and be loved, and if you fail your Furby, it won't hesitate to take action into its own hands. 
Let's replay the origin story. The Furby was first released in good old 1998 by the company Tiger Electronics. But, before its splash into the U.S. retail market, Dave Hampton and Caleb Chung spent 9 months designing, planning, and masterminding their creation. If only they knew what that creation would hold, how it would affect everyone, and how it would become an international sensation. Anyway, with the help from a dude named Roger Schiffman, they were able to bring the Furby to Tiger Electronics where it would make its first appearance at the International Toy Fair. 
Now, after the Furby releasement, the economy flourished, nothing like humanity had ever seen before. Even the stock market got on its hands and knees and worshiped all Furby creations. To start off, the Furby retail price was only $35 but then escalated to about $100 as more Furbies found lives to live. As sales progressed the Furby franchise exceeded, and a total of over 40 million Furbies were sold during the three years of its production. Furbies were all the world knew. You couldn't sleep at night without thinking about Furbies. But was the making of Furbies too much for the world? At one point, yes, but that wasn't the Furbies' fault; it was the people. Furbies haven't done a thing; they merely exist for the pleasure of living and pursuing their Furby dreams. 
The Furby is accustomed to its native language known as "Furbish". This unique language is like no other. The short, but clear, words bring melody to your ears. The simple syllables bring more understanding to the Furbish language and provide you a more easy conversation with your Furby. You shouldn't leave your Furby in the dark; it deserves the recognition of your existence. Every Furby loves talking, so having one on one conversations with your Furby is very important.  Furbish voice commands include, "how are you?" ("u-nye-boh-doo?"), "do you want to play?" ("u-nye-loo-lay-doo?") "tell me a story?" ("Wee-tah-kah-wee-loo"). Practice makes perfect when it comes to speaking Furbish. The language allows more heart to heart conversations with your Furby, and if there isn't anything more special than that, then I don't know what is. The Furbish language has upgraded more and more, and today the Furby dictionary consists of over 100 Furbish words. Of course, some wonderful examples are "dude" ("Dee-doh"), "diamond" ("ay-koo"), "wassup?" ("Doo-oo-tye"), and "OMG" ( "Oh-kah-tee"). 
Alas, all good things do come to an end. Furbies were banned. The world went into a depression, and now, the only access to obtain a Furby is either finding one in your great-grandmother's musty house or finding one on eBay for $500. It's preposterous. An innocent Furby should never be blamed for anything. All production of Furbies was banned by the National Security Agency of the United States (NSA) for being a "Chinese-manufactured spy". The NSA is an intelligence agency whose purpose is to protect the United States, but, apparently, it was drawn to their attention that they thought Furbies were used as a recording device that could repeat confidential information. So, they took action. From that point in history, things haven't been the same. Still, Furbies live on, hiding in the shadows, or I suppose also on eBay. 
Furbies weren't just some average toy. No, of course, they weren't. They were special and still are in their own way. Furbies are intelligent. You can see it in their eyes. Every Furby has a story. And, if you don't respect your Furby, your Furby won't respect you. Furby life isn't all about sitting on some shelf and chirping aimlessly. No, everything a Furby does is for a purpose. A purpose to prove something. Your Furby cares. So, if I have to say it again, care for your Furby too. 
About the Contributor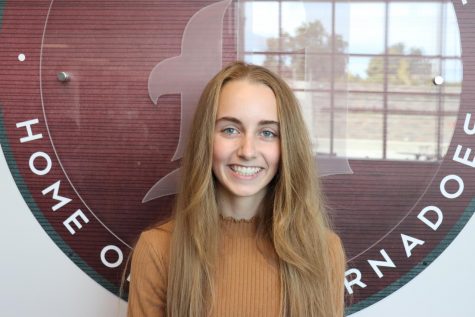 Emmy Daniel, Staff Writer
Emmy is a freshman and a first-year member of the Crimsonian staff. She is involved in orchestra, cross country, and track. She enjoys muffins, anime,...