An Atypical Dream
As many Dover High School students now know, around three years ago, I started into a musical journey that I have been more than blessed to watch grow into something miraculous. If I had known when I sat down to write my first song my life would change so much from songwriting and the people who have entered my life because of it, I bet I would have passed out from the excitement.
I write more songs day by day and since I published my last article discussing my songwriting career, I have released two more originals on all music platforms, "Prom Date" and "Fairytale Story," which was featured at the introduction of homecoming 2022. While every single song I write holds a separate and uniquely special place in my heart, my first song ever to become a finished product will always be my 'baby,' and that is "Typical Girl." 
"Typical Girl" was the song that started my venture into discovering my potential within songwriting, which is why it is beyond my belief that I now am able to say that a music video has been created for it. "Typical Girl" started out as a melody I sang in my bedroom, and now it has turned into a song well-loved by peers that so many can relate to. It makes me even more thrilled that the music video will feature not only several Dover High School students, but also Dover High School itself!
The making of the music video was an exhausting but extremely rewarding and fun process. There were three filming days involved. The first day filmed at Tuscora Park featured the entire cast: Sophia Bierhorst, Jacob Bodenheimer, Austin Brothers, Peyton Brothers, Allison Carlisle, Kylie Charlton, Tegan Dugger, Caden Francis, Lauren Grafe, Jacob Heaton, Savannah Heaton, Rylee Smith, Autumn Summers, Palmer Witt, and of course my parents (Stacie and Kevin Huff)I was also beyond thrilled to have sophomore Connor Stewart there on the first day of filming with the role of behind-the-scenes photographer. To describe the "Typical Girl" music video experience, Connor had this to say: "Getting to take photos was an incredible experience because I got to work with the director and spend time with friends while supporting Kami. I can't wait to see the finished product." 
The next two days of filming were simply private to the videographer and myself to produce the rest of the music video. While I was so ready for the video to be released after the three days of filming, the entire process of getting to be behind the camera, being myself, felt like my atypical dream was being fulfilled. I truly felt as though I was finally able to show the world that I'm not just a typical girl.
I have been beyond blessed by so many along my journey of songwriting and performing, which is why all of this is possible. While "Typical Girl" was originally written about a failed love story, the song also tells a story about being unique and comfortable in your own skin, and I hope that every listener of the song and viewer of the video gets to experience their own atypical dream. My goal in creating "Typical Girl" and going as far as to make a music video was to show others that it is okay to be different, and that everyone can shine their own light. 
The music video portrays the story of a unique girl being outcasted by her peers. All she wants to do is be herself, but the world wants to keep hitting her down over and over. Once she turns to songwriting and her song is released, those that used to show selfishness to her suddenly want to be selfless. By the end of the video, our main character (portrayed by myself) realizes her worth and that she does not need fake friends who only care about her now that her song is released. Therefore, while "Typical Girl" displays the concert of loving one's own uniqueness, it also shows the importance of knowing when to let go of toxic friends and know your worth.
Now that the music video is being released to YouTube, I simply want to give a shoutout to everyone who has shown support to me and especially to the cast. Music is my atypical feature, but what is yours? While everyone else follows the norm, be the atypical.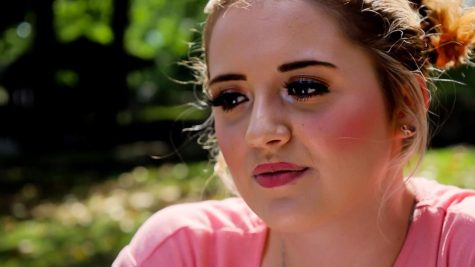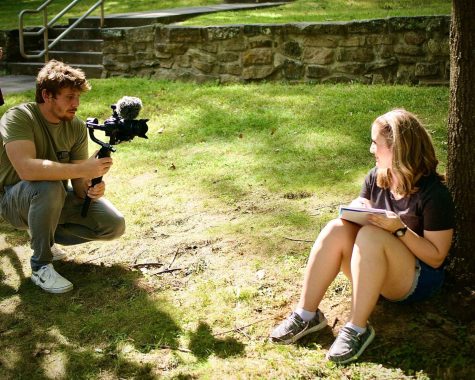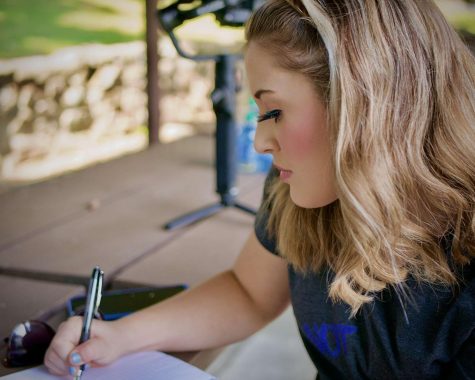 Click here to see the video