Hydro-Flask Epidemic . . . Contagious?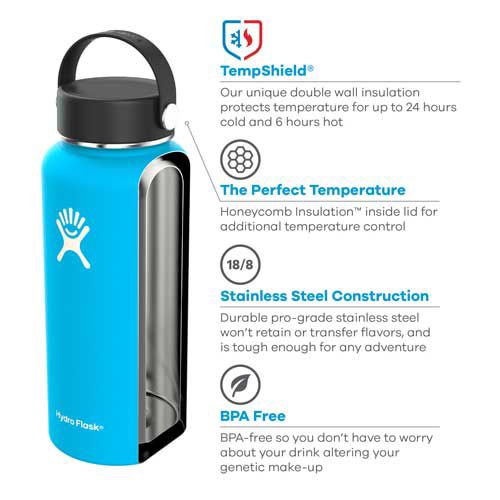 While sitting in Math class struggling to stay awake, a loud ding echoes from the back of the classroom followed by an "and i oop." The sound is familiar… a hydro flask being bumped off a desk and hitting the floor. The company Hydro flask has been sweeping the media and is now a household brand. Hydro flask has many products but the most popular by far are their water bottles. Their famous Hydro flask is a vacuum sealed water bottle that is known for its capability to keep beverages cold for long periods of time. Hydro Flasks have become controversial, and they get a lot of hate due to the people they are connected to. Their variety of color and fashionable logo have made Hydro flasks consumers change from athletes, to girls wanting to stay on top of trends.
Once Hydro flasks became more popular with the media even more hate was formed. People who do not like hydro flasks also have problems with the pricing, and how overrated they are. One opposer of hydro flasks is DHS Sophomore, Aaron Callentine, and when asked why he doesn't like them he responded with, "Why spend $60 on a water bottle that's going to keep your water cold for half a day, when you can buy a water bottle for a dollar and just refill it forever?" Hydro flasks are quite pricey and many people who even consider buying one are automatically repulsed by the price. To rebuttal Aaron's argument, student, Katherine Bruno, says, "Hydro flasks are so cute and aesthetic. They're just so fun to drink out of and very high quality." With the water bottle being very popular with not only athletes but also with girls who love mainstream trends, Hydro flasks are often bought simply for their style and because everyone else has one. With all the hate Hydro Flask users receive, many people feel judged to even be seen with one. 16- year-old, Nevin Wise, states, "I actually really like my hydro flask, but I don't use it in public because I don't want the hate." Since everyone feels so negatively on hydro flasks, people don't want to use them in fear that they will be judged. One of the main reasons for the hate is tik tok and their beloved VSCO girls.
For those who do not know, a VSCO girl is a girl who wants to save the turtles, wears scrunchies, has metal straws and enjoys the social media platform Tiktok. You can spot a VSCO girl by hearing things such as "sksksksksk" or "and i oop." A VSCO girl also LOVES her hydro flask. Originally VSCO girls were girls who used the photo editing app VSCO, but now that they have taken over TikTok their stereotype has changed. When Musical.ly shutdown in November of 2017, society desperately needed a new way to get their entertainment. To answer everyone's prayers Tiktok became popular. On Tiktok, the general VSCO girl concept has become a huge parody. People love to dog on the whole VSCO girl trend. Without VSCO girls, hydro flasks would not have neither the popularity nor the hate in the media.
The real question is… are they worth it? Regardless of the price or of all the hate Hydro flask users acquire, Hydro flasks are very sustainable water bottles and do a very good job at keeping water cold. Reviews have shown that Hydro flasks can keep water cold for up to 24 hours while most water bottles can not. Hydro flasks are also very aesthetic and customizable. Though this does not seem as vital as its capability to keep water at ideal drinking temperature, Hydro flasks simple exterior is one of the main reasons the water bottle is as popular as it is today. Whether Hydro flasks are worth the money or judgment is personal to the buyer, but we all know how popular they are, and we are reminded of it everyday when one gets knocked over in class.
About the Writer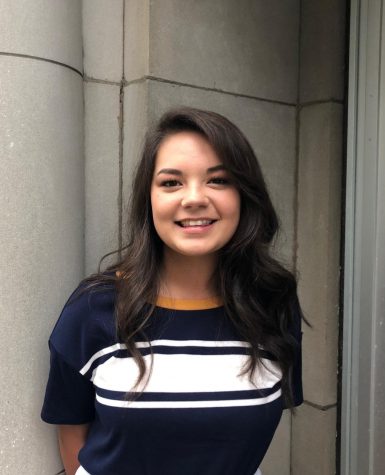 Olivia Patton, Staff Writer
Olivia is a sophomore and a first year member of the Crimsonian staff. Olivia enjoys singing in concert choir and Ars Nova. She is also secretary for the...