Ocean Pollution Prevention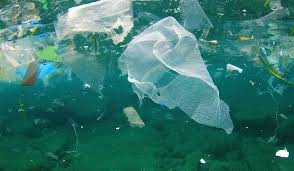 Hang on for a minute...we're trying to find some more stories you might like.
After the year of Trump's proposal to build the wall and announcements of potential presidential candidates, the world faced another year of ocean pollution. You may think, oh another "our planet is dying and we need to save it" spiel. Quite the opposite, however, as this is to highlight some of the organizations that are stepping up to the challenge. You may not see change, but we are making it happen.
On average, 14 billion pounds of trash are dumped into the ocean every year (Seastewards). Most of that trash consists of plastic. Because there is so much trash in the ocean, our marine life takes the hardest hit. Launched in 2015 by a graphic video from Christine Figgener, the "No Straw Please" campaign brought attention to the damaging effects plastic straws have on our environment (Plastic Pollution). Hundreds of organizations are choosing to abandon plastic straws. Starbucks made the pledge to be plastic straw-free by 2020. In addition, airlines, cruise ships, and even other countries are choosing to get rid of the plastic (Eater).
Another company, 4Ocean, is taking clean up matters into their own hands. Since 2017, the organization has been on a mission to remove millions of pounds of trash from the ocean. They have collected to 6,465,749 pounds of trash removed since the startup. 4Ocean hosts events to participate in beach cleanups or fundraisers for future work. Instead of throwing the plastic they find in a landfill, the organization actually recycles it and makes it into bracelets available to purchase. A portion of those proceeds then goes to marine life preservation (4Ocean).
Another organization that has taken the pledge to help our oceans in Oceana. Oceana is an international organization dedicated to restoring our oceans. According to their website, they were "founded in 2001, [and are] the largest international advocacy organization focused solely on ocean conservation" (Oceana). Oceana uses policy changes in countries that control large portions of the oceans to make advancements in restoring the oceans. The organization offers insight into their campaigns and ways for you to take action yourself.
Taking care of the ocean is a large task, but thanks to these and many other organizations, the job is getting done. With our shift in thinking about waste, marine life and ecosystems will thank us. Though this is to highlight organizations that are helping reduce our plastic oceans, it still sets the facts that you can help in small ways, like ceasing to use plastic straws, or in big ways such as helping out organizations in the cleanup.
About the Writer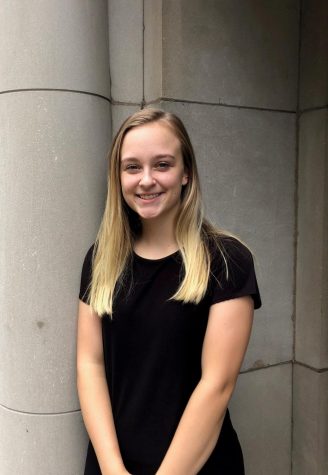 Calli Symons, Co-Editor-in-Chief
Calli is a 3 year member of the Crimsonian Staff. She is a part of National Honors Society, Key Club, Science Olympiad and Thespians.