Thank You, Climate
After many, many weeks of warm weather, Ohio has finally let go of summer. Fall has technically been here for a little over a month, but now it is actually starting to feel like it. In fact, Mother Nature loves the colder weather so much that she has sent it out all at once, making it feel a little too cold for appropriate fall weather. Luckily for us, after that initial cold chill, she dialed it back a little to make the weather feel more like fall instead of an early winter. Anyway, I'm sure all people are excited for the colder weather and all of the holidays and festivities that come with it. So, in order to show appreciation for the season change, we are going to write a letter to thank the climate.
Dear Climate,
Thank you for finally answering our desperate cries. We appreciate the fact that you are giving us colder weather. It is now seasonally appropriate to drink pumpkin spiced lattes and hot chocolate, and we are grateful for that. You have given us so many new opportunities and ways to enjoy the fall season. We can never thank you enough, but we can elaborate on our newfound jovialness.
First off, the temperature changes are appreciated as we like being able to feel like we are in the right season. We do not like when it is fall but still feels like summer due to the heat. You have graciously given us what we have asked for: cooler temperatures!
Because of what you have recently done for us, we can have fires while curling up in fluffy blankets. We can do other fun things, too, like carve pumpkins and go to a pumpkin patch or corn maze. We can fill our homes with autumn scents and fun decorations. We can rake all the fallen leaves into giant piles and feel like little kids as we jump into them. We can wear comfy sweaters and sweatshirts to protect us from the slight chill in the air. We love being able to do these wonderful activities because you have given us the opportunity to do them.
So, on behalf of Ohioans, thank you. You have moved us into the future and we are ready to experience what you have in store for us at the end of this year. Now we just have to get through the rest of the fall season before winter comes. Even though winter can be annoying because of the freezing cold, it is worth it because of one of the greatest holidays ever: Christmas! We have high expectations for you this year, Climate. Please give us a white Christmas and we will never complain about the weather again (or at least we will try not to).
The bottom line is that we have a lot of faith in the power you hold in controlling the climate. In the words of Uncle Ben from Spiderman, "With great power comes great responsibility."
Please do not let us down. We are counting on you.
Sincerely,
Basically Everyone in Ohio
About the Writer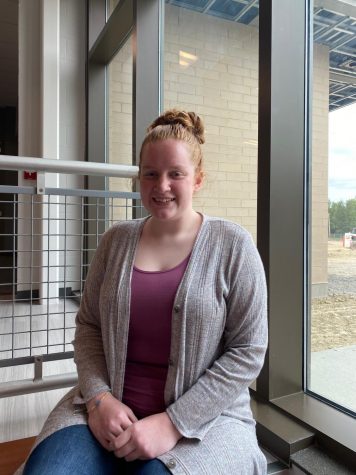 Tori Shankle, Staff Writer
Tori is a senior and a second year Crimsonian member. She participates in student council, Concert Choir, Ars Nova and is a member and officer of National...