The ACT Becomes Less Daunting for Students
Hang on for a minute...we're trying to find some more stories you might like.
One topic all high school students can agree on is that the ACT is their favorite school year pastime. What is not to love? There is frantic studying, test anxiety, and, do not forget the immense pressure of getting accepted to college that weighs over students as they prepare for the test. Students already have plenty of free time, so the ACT will keep them entertained because they can use their downtime to prepare! Anyone who has taken the test will admit that every section of the exam brings about new and exciting challenges that feed one's desire to learn. For example, all students are always disappointed when they hear that their 35-minute reading section is over; they just want to keep reading more of each interesting passage! There is truly nothing better than taking the ACT; what a fun way to spend a Saturday!
Okay, maybe the ACT is not so enjoyable. Maybe taking a test that determines what college one gets accepted to comes with a lot of undesirable pressure. Maybe, just maybe, there are more fun ways to spend a Saturday. But thanks to the ACT organization, the test just became a little less daunting for students.
Starting in September 2020, changes will be made to the ACT with the goal of better representing students' dedication and intelligence. Single section retesting is one of these new changes, which allows students to retake specific sections at a time and can only be taken online. This is helpful for those who did well on most portions of the test but did poorly on just one section. Previously, students were required to retake the entire exam if they wished to improve their scores. Another feature that may not be novel, but is getting an upgrade, is superscoring. Superscoring is for those who have taken the ACT more than once or participated in section retakes, and it is an average of one's four best individual subject scores. With the introduction of the ACT "subject tests," this allows for even more flexible superscore capabilities, and hopefully, it will encourage more universities to allow this practice. Also, students can choose between paper testing and online testing on national test days. Online testing yields faster results in as little as 2 days. These alterations to the ACT were made in order to more effectively display students' knowledge without more unnecessary test-taking. Mary Michael Pontzer, the vice president of ACT, asserts that "ACT is a nonprofit organization. We're mission-driven. This is about the students."
About the Writer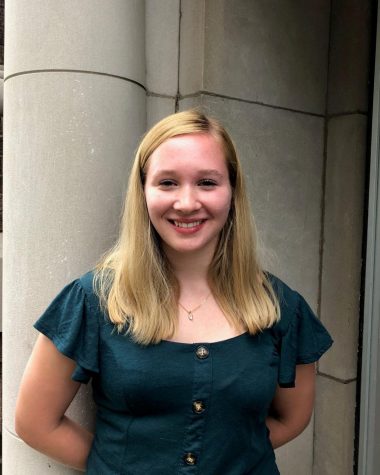 Lauren Jirles, Feature Editor
Lauren Jirles is a junior and a second year member of the Crimsonian Staff. She participates in cheerleading, Sparkle, and Best Buddies.