Sports Camps: Memories to Last a Lifetime
At Dover, students are very fortunate to have the chance to play a wide variety of sports. We have everything from basketball and football to tennis and golf, plus a lot more. One of the many opportunities presented to our athletes is being able to travel to sports camps and tournaments. Athletes then can work on their skills and play other teams while also hanging out with teammates and enjoying the time spent together.
For example, in past years, the cheerleaders have gone to a Universal Cheerleaders Association camp. UCA holds many cheer camps across the country, including seven in Ohio. Our cheerleaders have gone to camps held at the University of Akron and Great Wolf Lodge in Mason. At the camps, the cheerleaders get to learn new cheers and dances. They also work on jumps and tumbling. During the few days they spend there, the cheerleaders have fun with team bonding and play games. And, on their downtime, the girls get to go to the waterpark for some more fun!
In addition to the cheerleaders, the volleyball team also went to some camps. They traveled to Coastal Carolina University in 2018, as well as The Ohio State University this past year. At Coastal Carolina, our volleyball team got to work on their skills while receiving tips from the coaches and players there. They also got to enjoy the nice weather and spend some time at the beach. At Ohio State, the girls were given more opportunities to meet and talk with the players and coaches from OSU while they played. While the team was there, they got an insight of what the upcoming season would bring. The OSU camp also brought the team closer together. According to Grace Rivera, "we left that camp a little bit closer to each other, we gelled as a group, and we understood each other. It felt like each of us wanted to work harder for each other."
The wrestling team also participates in a team camp. This past year, they attended the Jeff Jordan State Champ Camp at Graham High School in St. Paris, Ohio. This camp also had teams from all over the country, including some from New Mexico and Florida. The wrestlers spent the majority of their time working to get better and improving their skills. As stated by Tyson Lurie, the camp "was hard and it seemed never ending but I guarantee nobody walked out of there without getting better."
The girls' basketball team traveled down to West Liberty University (located in West Virginia) for a camp this past summer. The girls played many games against teams they would not normally get the chance to play during the season. While they were there, the team worked hard and got better. They adjusted to new personnel and began to play well together as a group. The trip was filled with wonderful memories, and it gave the team a chance to bond and grow closer to each other.
Additionally, over Christmas break, the boys' basketball team flew down to Florida to play a few games at a holiday tournament. This tournament, operated by KSA Events, took place in Orlando at one of the top athletic venues in the country. The team was there for a few days. After the games were over each day, the boys got the chance to go to Universal Studios. This trip gave the team many opportunities to grow closer as a group and just have fun together while playing the game they love (and riding lots of rollercoasters).
No matter what sport athletes play, they all have the opportunity to travel to team camps. There are many other sports not mentioned that go to camps, but this is just to list a few. The bottom line is that our athletes are lucky. They get to travel to camps and tournaments together, which allows them to grow closer to one another and work on their skills and improve themselves, both as a person and as a player. These camps are important because they give athletes memories to last a lifetime.
About the Contributor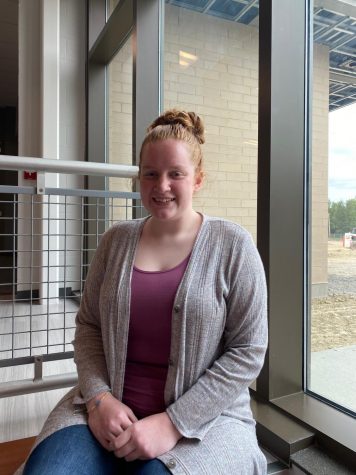 Tori Shankle, Staff Writer
Tori is a senior and a second year Crimsonian member. She participates in student council, Concert Choir, Ars Nova and is a member and officer of National...