Workaholism and the American Dream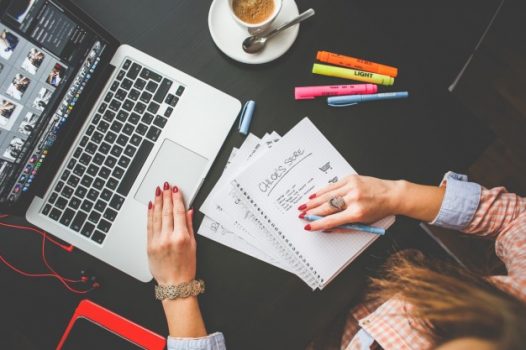 Here in the United States people believe in the American dream, which guarantees that with enough hard work, one can become successful. The American dream provides hope that anyone can gain material success if he strives to earn it. Undoubtedly, this ideology promotes a strong work ethic, but have people taken this idea too far? "Hustle culture" is similar to the American dream: both encourage passionately working in order to gain wealth and happiness. However, instead of creating the next generation of go-getters, hustle culture might be creating a sleep-deprived, anxiety-ridden, and caffeine-dependent generation.
Essentially, hustle culture promotes obsessing over one's goals and making them happen through work. Americans strive to always stay busy, and often in the pursuit of success, they sacrifice themselves. Constantly obsessing over productivity can cause one's life balance to be thrown off. Ultimately, if one relentlessly works during all hours of the day, he or she will not have time to nourish his relationships, mental health, or physical health. Overworking oneself will definitely take a toll on all other aspects of his life.
Furthermore, in today's world of technology, it can be difficult to stop working during leisure hours. Many Americans bring their work home because technology allows them to answer emails and take phone calls after hours. For business-oriented jobs, technology opens communication with people all over the world at all hours of the day. It is common to believe that one will sacrifice profit and success if he is not constantly available. However, this mindset is extremely unhealthy. While pursuing optimal productivity, many individuals experience burnout. It is not efficient to overwork oneself because eventually everyone reaches a breaking point. There comes a point where no amount of caffeine can fuel a constant workflow.
Similarly, social media allows hustle culture to thrive as people constantly post about how much work they are accomplishing. Social media influencers put out the idea that one should constantly be working and "hustling" to carry out his dream. For example, Gary Vaynerchuk, CEO of VaynerMedia, posts high-energy, motivational videos to his Youtube channel that has over 2.5 million subscribers. Vaynerchuk's message is basically to stop complaining and go work hard. His message has the power to provide inspiration and purpose to those who value hard work; however, his rhetoric may instead encourage workaholism and an unbalanced life. Furthermore, being constantly bombarded by people posting their success on social media and bragging about how much they have sacrificed can make equally hard-working people feel like they are failing. For instance, imagine a single mom who must work two jobs. She sacrifices sleep, works overtime, and puts all her effort in at work, yet she still does not see the success promoted by hustle culture.
Ultimately, everyone defines "success" differently, and wealth does not always equal success. Hustle culture tends to specifically promote the idea that success is measured by the extent one sacrifices himself in order to acquire wealth. However, there is a difference between passionate work and allowing work to consume one's life. At the end of the day, one has to consider what his main priorities are. Is work more important to one's life than relationships and self-care?