How to Stay Active During Quarantine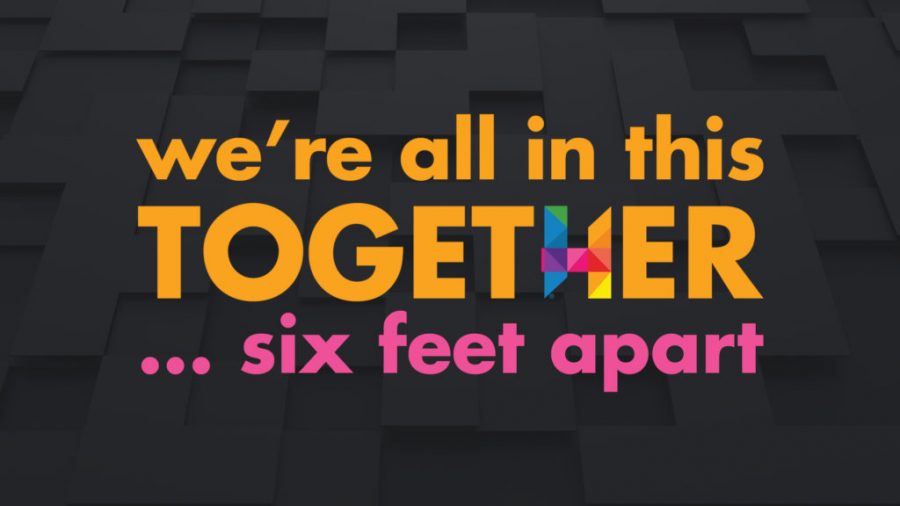 Olivia Patton
Staying Active while in Quarantine
While the whole COVID-19 pandemic is going on, it is essential that we all social distance to stay safe and healthy. While doing so, it is important to still remain active and keep a healthy mindset. Staying home can seem very boring, and it can be difficult to beat cabin fever. To help everyone stay productive at home, the Crimsonian staff found it fitting to provide a list of fun activities to do during quarantine.
Cook/Bake Cooking and baking are super fun and a great thing to learn to do for the long run. Also, you are left with a sometimes delicious meal.
Music Learning how to play an instrument is quite the undertaking, but it is also very fun. The feeling of accomplishment after finally learning how to play "Mary Had a Little Lamb" is priceless.
Clean Though cleaning is no fun at all, cleaning is a great way to boost your mood and impress your parents.;)
Family Night Family game night is never a dud, so break out Monopoly and Clue and have a good night.
Catch Up With Friends Though we can not see our friends in person we can still see them virtually. On iPhone, it is possible to have up to 32 people on group facetime. For those who do not have iPhones, Zoom is useful for more than just online schooling, so there is a way for everyone to stay social while social distancing.
Learning a New Language Learning a new language is no piece of cake, and it is very time consuming. Lucky for us, we all have PLENTY of time on our hands. Download DuoLingo and get to learning.
Tik Tok?!?! Tik Tok is taking over so we might as well all hop on board and learn the renegade. Also, if dancing isn't your thing Tik Tok has a wide spectrum of content for all audiences.
Decorate Revamping a shed or room in your house as a hang out place will get your creative juices flowing. Also once quarantine is over, you and your friends will have such a fun and decorated place to hang out.
Exercise Taking a walk, bike ride, or hike is a great way to stay active and get out of the house. Being outside is a great way to beat cabin fever and refresh yourself mentally.
Netflix!! You know it, you love it: Netflix. There's nothing quite like binging your favorite Netflix show for two days straight. Some recommendations include: Tiger King, All American, Criminal Minds, and, of course, The Office.
Revamp Your Look Though everyone is hating on the new trend of all girls dying their hair and all the boys shaving their heads, it is a great way to shake things up and get out of the bored mindset (make sure it's okay with your parents first though!) We don't want to be responsible for any unfortunate "incidents".
Self Care Taking a nap, doing yoga, and meditating are great ways to practice self care during quarantine and keep from feeling unproductive.
Write Letters Writing handwritten letters to friends and family is a very cute and personable way to tell the people you care about that you are thinking of them and hope they are staying safe and healthy during these trying times.
Document There are many ways to document your time in quarantine such as keeping a journal. Another fun way is by making a time capsule to open in future years.
Formal Dinner Having a formal black-tie dinner with your family is so exciting and a great way to spice up dinner. Also, dressing up nice is a great way to boost confidence and overall improve your mood.
About the Writer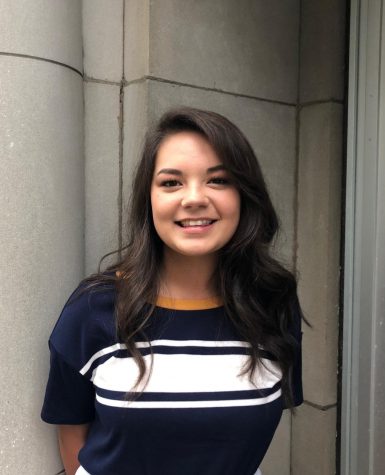 Olivia Patton, Staff Writer
Olivia is a sophomore and a first year member of the Crimsonian staff. Olivia enjoys singing in concert choir and Ars Nova. She is also secretary for the...