A Look at Defunding the Police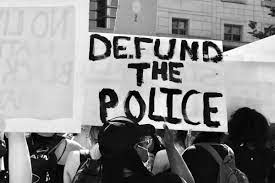 It is well known that this year is the presidential election. Many people know, and have known, who they are going to vote for while others are still up in the air. A lot of major events have happened in the past few months, and politics have been put under a microscope because of it. It is the responsibility of American citizens to contribute a vote in the election, but uneducated voters can lead to skewed results in the end. Of course, voters can have different opinions, but it is important to do the research prior to submitting the ballot and feel confident in your vote afterward. As young adults, we can easily be persuaded by our parents, friends, and especially, the media. Sometimes all we need are the real facts to form an opinion and build a strong argument for ourselves.
The issue of defunding the police has been a hot topic lately. It is important to know that there are more than just two sides. There are people who want to completely get rid of the police. There are people who want to take away a portion of their funding and put it towards other things. There are people who want to keep the police force and amount of funds the same. And there are people who think there should be more money funding the police. Perhaps the most important piece of information to know through this whole debate is the amount of money the law enforcement receives.
In 2019 the Federal Law Enforcement budget was 14 billion dollars. Here is a breakdown of major spending points in the budget:
-$148 million dollars for the FBI to fight terrorism. (prevent the spread and use of weapons of mass destruction, combat cyber-based attacks, public corruption, civil rights violations, domestic terrorism, transnational criminal organizations, violent crime and gangs, and more)
-$86 million dollars for the Drug Enforcement Administration, which included an additional 41 million to enhance efforts to end the opioid epidemic (This includes 8 new heroin enforcement teams, expanding fentanyl chemical testing, and providing opioid overdose reversal training)
-$58 million dollars for the Bureau of Alcohol, Tobacco, Firearms, and Explosives (to combat violent crimes through increased capacity fr ballistic analysis and support for criminal prosecutions)
-$26 million dollars for the U.S. Marshals Service (to increase its capacity to locate, apprehend, detain, and transport the Nation's most violent criminals)
-$5 million dollars for the Organized Crime and Drug Enforcement Task Force (to support the investigation and prosecution of transnational organized crime through interagency intelligence sharing and analysis)
A large portion of the budget was also focused on funding local and state law enforcement. This includes $402 million for the Byrne Justice Assistance Grants Program, $140 million for the Violent Gang and Gun Crime Reduction/Project Safe Neighborhoods (PSN) program, $230 million for State and local juvenile justice programs, and $5 million as a set-aside for the National Public Safety Partnership program.
A portion of the population believe that the police should not be completely abolished, but instead, limit the amount of money being put into the system by the funding from the federal government. It is widely agreed that there needs to be some sort of change in the police force whether it be the training, funding, or accountability. This stance is a compromise in the middle. Communities would get adequate safety along with better-structured law enforcement. Excess money would go towards funding for other organizations. Some of the other places the funding could go include national mental health resources and education in low-income communities. Many Americans suggest these options due to the mental health crisis among America's youth, and the frighteningly large number of communities who lack proper funding for their schools. It would be extremely beneficial to provide funding to mental health resources across the country and to provide the less privileged with a better education
While some wish to direct a portion of the law enforcement budget to other areas, others wish to abolish the police altogether. The reason for this being that these people believe the law enforcement system is beyond repair. The points for this argument are that there are other agencies/departments that can handle the variety of jobs the police forces often handle. For example, if someone were to call the police for a health check on a neighbor, that job could be reassigned to an EMT or a psychologist (trained for the specific situation). Another example is when the police are called for drug use/overdose. Clearly, when illegal drugs are being sold it is a crime, and people involved must be prosecuted. However, when suffering people are caught using or overdosing on drugs, EMTs are able to handle the care for those involved. Drug users would be sent to rehab facilities or into the care of someone who can help them overcome addictions. Rather than police prioritizing arrests, and using possible force on someone who is suffering and would benefit instead from care and treatment.
On the other hand, plenty of American's highly value law enforcement officers. They believe the funding of America's law police officers should not be any lower than it is currently. There are others who advocate for more funding for the police. They state that because law enforcement is meant to keep us safe there should not be limits to their spending. It would be beneficial to the police force to have a higher budget, so they are able to purchase and maintain their equipment as well as protecting America's streets.
Regardless of your personal stance, the topic is constantly being debated as of late. It is highly important to educate yourself while forming our own opinion on the matter. Especially in 2020 America, we must be as informed and involved as possible. If you are old enough to vote it is pertinent that you do so. If you are not old enough to vote, you should do your best to inform yourself and prepare for when you can vote.
About the Writers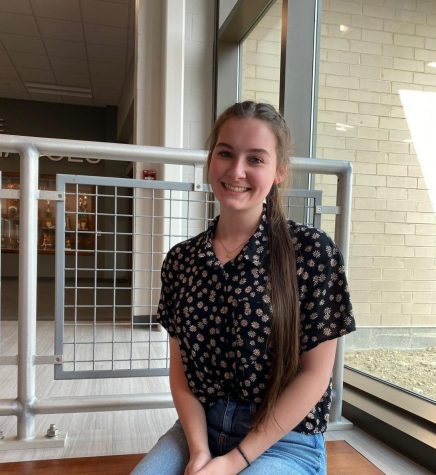 Katie Bruno, Staff Writer
Katie Bruno is a junior and a second year member of the Crimsonian staff. She is a cheerleader and plays the violin in the orchestra.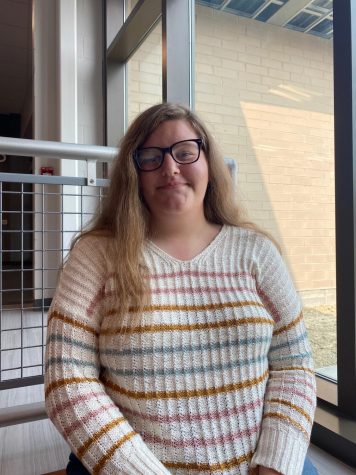 Allie Hisle, Staff Writer
Allie Hisle is a Junior and second year member of the Crimsonian staff. She is a member of Dover's marching band, jazz band, and steel band. Allie plays...