Class Bonding Over Chaos
How has the dynamics between upper and lower classmen changed in 2020?
Well, this school year started off differently than anyone ever anticipated. With every class coming into a new school, we find ourselves in a different situation than the years before us. Everyone has found themselves going back in time to freshman year when we did not know what was happening. The freshman this year are feeling comforted knowing everyone else is in the same situation. A special bond can definitely be noticed with seniors and freshmen this year as everyone tries to function in a brand new environment. John F. Kennedy once said, "In a time of domestic crisis, men of goodwill and generosity should be able to unite regardless of party or politics." In the past, many upperclassmen despised the pride of classes below them, but the lines are blurred this year as everyone goes into this school year blindly. Through the chaos of 2020, everyone understands the struggles we face and instead of working apart, it is more beneficial to work together to succeed.
As a freshman in a new environment, normally there would not be any interaction with upperclassmen. Many would argue that the biggest change this year would, in fact, be the freshman, senior connection. The class of 2021 will be the first class to graduate from the new building and the class of 2024 will be the first class to go all four years in the new building. Another thing to think about is that if there were any year to be a new kid or freshman this would be the year because nobody knew where they were going, and everyone felt confused and lost.
Before the year 2020, the day to day lives of every high schooler were far more different. We went to class (without a mask), steered clear of the upperclassmen in the hallways, studied for in-person tests, tried concentrating in a non-air-conditioned classroom with construction going on, and played a normal season of sports. As an upperclassman, the idea of high school in the old building is much different than the one we have now, and I would say it is for the better. Yeah, we might have enjoyed pushing the freshman around just a little bit, but I think now more than ever, we do not need upperclassmen to be rude to any class because we are all in the same boat this year. Compared to other years, 2020 will have impacted Dover in a way that can show how everyone can help each other no matter their differences.
With all the changes that happened this year, it was hard for many students to adjust. Learning in a new school, COVID-19, worldwide shutdown, and online learning definitely challenged everyone living in the world. With all that in mind, all of the classes are currently working on overcoming all the struggles and issues this year has brought us. Barbara De Angelis once stated that "We don't develop courage by being happy every day. We develop it by surviving difficult times and challenging adversity." Challenges will either bring people together or tear them further apart. In our lifetime, COVID is one of the hardest things we as a school, community, country, and world will experience, but it has brought people together.
About the Writers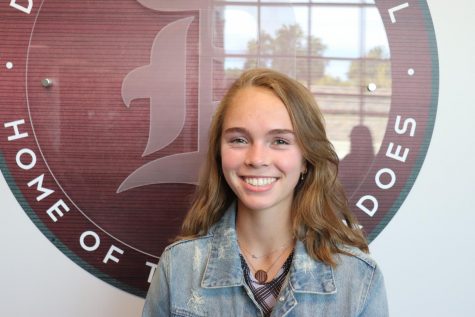 Maisie Dugger, Staff Writer
Maisie is a senior and a second-year member of the Crimsonian Staff. She is a part of the tennis team and plays the violin in the high school orchestra.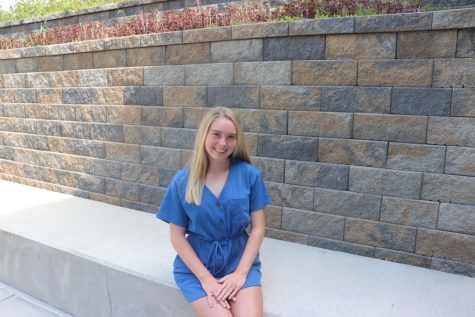 Lauren Grafe, Co-Editor-In-Chief
Lauren is a junior and a third-year member of the Crimsonian Staff. She participates in soccer, dance team, choir, Ars Nova, Interact Club, CIA, and Hope...