Thank You, Alex Trebek
Alex Trebek, the "Jeopardy!" host we all know and love, unfortunately passed away on November 8, 2020. In March 2019, Trebek revealed to the world that he had stage 4 pancreatic cancer. Despite this illness, Trebek never let it destroy his spirit. Trebek noted that "You get treatment, and you get better. Or you don't… Yet I still believe in the will to live. I believe in positivity. I believe in optimism." A testament to his strong will, Trebek continued hosting "Jeopardy!" and recording new episodes up until his final episode, which was filmed on October 29, 2020. But rather than focusing on Trebek's death, we should pay tribute to his life's work.
Gathering around the television with your family and enjoying quizzing your own knowledge has been a universal experience for "Jeopardy!" fans. Trebek connected people by sharing his love of learning. In my experience, watching "Jeopardy!" was comforting; it was a time to spend with others, simply expanding our knowledge. From World History, to Sports, and to Literature, there is a category for everyone. And while quiz shows in general are entertaining, it was Alex Trebek who made "Jeopardy!" so popular among fans. His charm and wit draw in the viewer, taking a simple quiz show to the next level. One of my favorite qualities of Trebek is his authenticity. Most game show hosts attempt to uphold a visibly fake personality; however, Trebek remains calm and collected. He does not need to overcompensate by trying to be someone he is not, and fans love his honest personality.
For me, Alex Trebek's death had an impact. It is strange that someone who had absolutely no inkling of my existence could have such an influence on my life. Imagine someone you never knew being saddened by your death. Although he would never personally know all of his fans, he has emotionally changed the lives of millions. Thank you, Alex Trebek.
About the Writer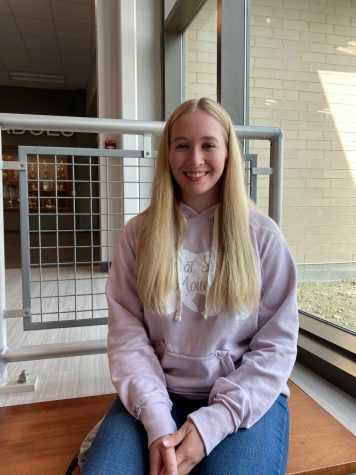 Lauren Jirles, Co-Editor-in-Chief
Lauren is a senior and a third year member of the Crimsonian staff. She is involved in cheerleading, Sparkle, Best Buddies, and National Honor Society.