Christmas Shopping: COVID edition
Shopping for Christmas is a huge and fun event for everyone to do during November and December. This year especially, with COVID being a major factor, lots of stores have Black Friday deals throughout these two months. This lets shoppers who plan to go shop in person to spread their shopping throughout months instead of one busy Black Friday weekend. When you go in person, you should try to social distance and wear your mask. There are many reminders within the mall to help you. There are also many ways to shop without contact through online shopping, and now lots of stores have contactless pick up to get your orders. It is the best time of year and everyone is super ready for Christmas time, so I thought sharing with my readers some tips and tricks for shopping this holiday season is key for having a safe and jolly Christmas. Let's start with If you go shopping in person one key fact you should know is many stores fitting rooms are closed so if you buy something and cannot try it on you will have to return it. On the plus side, most stores have recently extended their return policies because of COVID so even with the fitting rooms closed you can still make sure to get your money's worth. If you are interested in the contactless pickup form of shopping here are some stores that have this option, Walmart, Kohls, Target, Best Buy, Lowes, Menards, Bed Bath & Beyond, and so many more too. The last option is probably the best choice for this year and that is online shopping. It is very easy to spend lots of money this way (definitely not talking from personal experience) but you can find anything online even from the safety of your couch. Whatever way you choose to shop is up to you, but make sure you are staying safe and protecting others. I hope you all have a happy and safe holiday season! Happy shopping!!
About the Contributor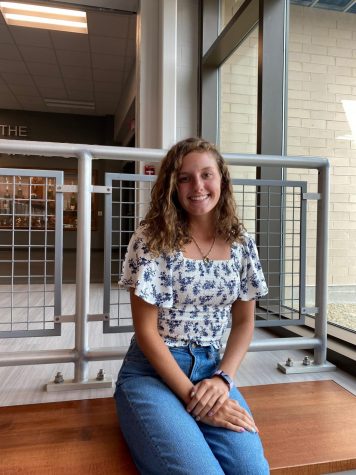 Emili Edwards, Staff Writer
Emili is a senior and a first-year member of the Crimsonian Staff. She is a member of the Dover Girls Tennis and Dance Team. She is involved in Big Brothers...