The War of Christmas Lights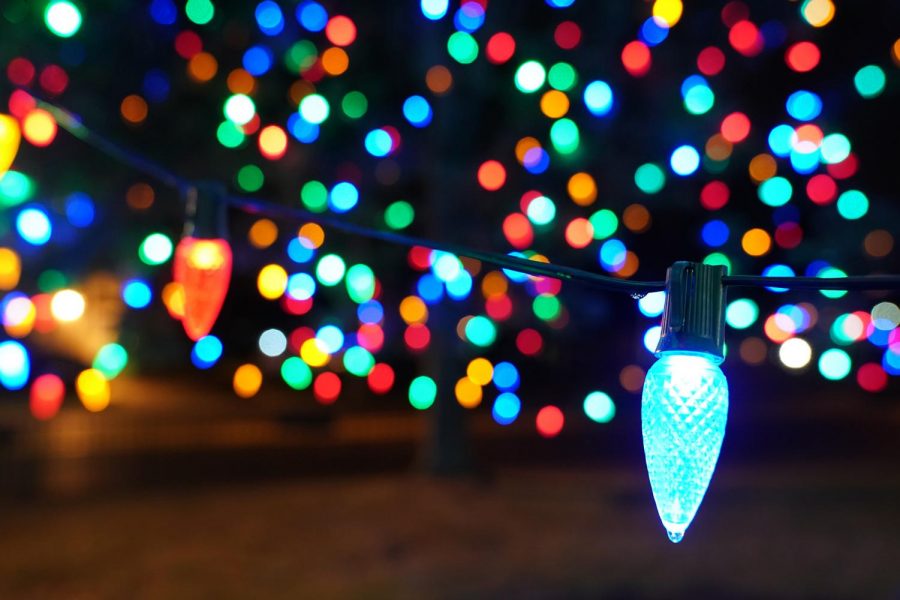 It was a crisp December evening, and dusk had set over the suburban neighborhood. Teddy Davis was watching How the Grinch Stole Christmas with his family when suddenly, a beam of light shone through his curtains. Peering through the window, Teddy discovered the culprit of the bright light: his neighbor Blair Jones's porch. Blair's house– a home that looked like it belonged on Pinterest– was decorated with sixty feet of string lights that were perfectly hung from the roofline.
"Curse you, Blair," exclaimed Teddy as he motioned his wife, Barbara, to the window. "Take a look at this Barb. The Joneses have already beat me to the annual Christmas light war." With a sarcastically mocking expression, Barbara scoffed, "Oh, you better get started decorating, honey. It would be awful if Blair's house looked better than ours." Following Barbara's reply, a sudden burst of energy overcame Teddy as he flung the curtains shut, grabbed his winter coat, and bolted out the door to begin his retaliation for Blair's light display.
Stomping to the garage to gather his Christmas lights, Teddy began planning the ultimate light show, Christmas Vacation style. Ha, Teddy thought to himself, Blair's incandescent bulbs don't stand a chance against my LED lights. With his staple gun in hand, Teddy got to work. After three hours of toiling, he finished hanging his Christmas lights. Did you think Teddy would simply hang lights from the roofline like Blair's totally basic Christmas light display? No, Teddy is better than that, obviously. He covered his entire roof and house with rows of lights that seemed to never end. Thousands of twinkling bulbs made the house glow brighter than the lighting section of a Lowe's store (a little over the top if you ask me, but impressive nonetheless).
Even though Teddy had won the battle, the Christmas light war was far from over. The next morning, much to Teddy's surprise and dismay, Blair's yard was filled with 12 inflatable decorations; Blair had created a retaliation of her own. A Santa Claus, nine reindeer (one for each of Santa's, of course), a Christmas tree, and a random Mickey Mouse stood in the yard. Is she trying to out-decorate me? Her tacky display is in for a rude awakening, thought Teddy. After about five trips to Menards and Lowe's, Teddy made several additions to his Christmas lights. By the end of the night, a light-up reindeer family adorned the yard, pine garland outlined every window, and five wreaths were hung on the house.
Over the course of the next week, the Davises and Joneses continued increasing the size of their Christmas light display. Every Christmas decoration imaginable was added to their exhibits of Christmas spirit. Then, one night, everything suddenly went dark. No Christmas lights shone. No music played. No decorations were visible. The power had gone out in the entire neighborhood because the Davis and Jones families' light displays had required too much electricity. In the darkness though, Teddy's brightest idea yet was born: Maybe this war needs to end, thought Teddy. He had finally realized how utterly ridiculous the past week had been. Christmas is not about competing with your neighbors on who can create the best Christmas light display. Instead, Christmas is about spending time with friends and family and loving others, and Teddy finally saw that. Upon this breakthrough, Teddy took down most of his decorations until only a classic light display was left. After putting everything away in the garage, Teddy thought, I guess it wouldn't hurt to keep the light-up reindeer family up. And hey, Blair's lights still look tackier than mine.
About the Writer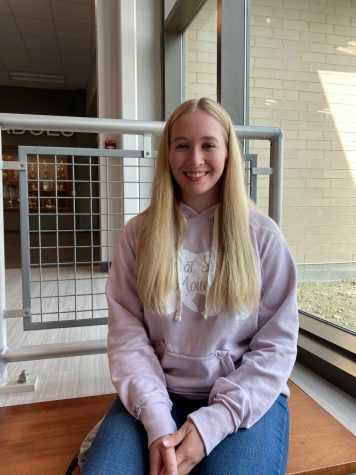 Lauren Jirles, Co-Editor-in-Chief
Lauren is a senior and a third year member of the Crimsonian staff. She is involved in cheerleading, Sparkle, Best Buddies, and National Honor Society.