Radical Political Beliefs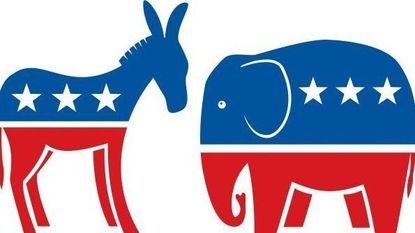 Now more than ever, America is deeply divided among political parties. While Democrats and Republicans have always disagreed, the recent election cycle has highlighted the extreme polarization and divisiveness prevalent in our country. Neighbors have fought political yard sign battles, seeing who can put up the biggest and most obnoxious signs to drown out their neighborly opponent. What once was a simple disagreement has become an ¨I´m right, you´re wrong¨ scenario. As a nation, this ideology has divided American citizens. Voting for president has become more of a competition between political parties rather than voting for who is better fit for the position. People have adopted a political party like they root for a football team, all for one side, no matter the play. While this works for a football fan, this is not the way our country was meant to be run. 
Division among political parties has become very common today in news, Congress, and even in conversations between friends. Having different political views is acceptable and it is how change and reform are made to better our country; however, a problem arises when members of opposing parties refuse to even try to understand where someone with different beliefs is coming from. These types of people are referred to as the radical left or radical right. I often hear Democrats/Republicans refer to all Republicans/Democrats in a negative connotation. Someone may make false assumptions and gross generalizations such as ¨Democrats don't have jobs¨ or ¨Republicans are closed-minded¨ and these are simply not true. How can one say that a large and varied group of people are all unemployed or close-minded? People argue against their fellow American citizens just because they disagree with them on certain issues. The risk is not the same as the outcome of a football game; at risk, is the future of our country. As the founding fathers demonstrated, compromise and discourse is the path toward a renewed sense of comradery that allows for a country of unity and shared vision. In order to promote unity, members of both parties need to listen and consider each other´s opinions.
About the Writer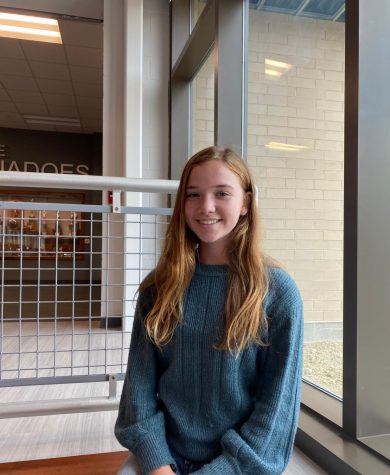 Audrey Wallick, Staff Writer
Audrey Wallick is a junior this year and a first year member of the Crimsonian staff. She plays the viola in orchestra and is a member of the cross country...