Trump is the First President to be Impeached Twice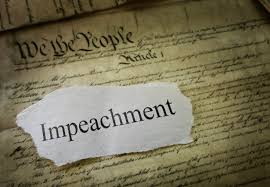 Impeachment, thankfully, is not a common occurrence. It only happens when a president (or other government official) is charged with misconduct. In other words, when a president obviously breaks the rules, he can be impeached. In history, there have only been three presidents impeached: Bill Clinton, Andrew Johnson, and Donald Trump. Congress holds the power to impeach a president. They are first impeached in the House of Representatives, and then removed from office in the Senate. No president has ever been completely removed from office.
As of January 13, 2021, Donald Trump was the first president to be impeached twice and the first to be tried after leaving office. During Trump's first impeachment in December of 2019, he was charged for abuse of power and obstruction of congress. Allegations were made saying Trump unlawfully solicited Ukranian authorities in an effort to influence the 2020 election in his favor. His second impeachment stemmed from the riot at the capitol. Many believe he did, in fact, encourage the riot when he told his supporters to "fight like hell" in a speech before the riot took place. Whether that was meant to be a rhetorical statement or not, those who rioted at the capitol took it seriously. However, he also stated that his supporters would be "marching over to the Capitol building to peacefully and patriotically make [their] voices heard." This statement is how many Trump supporters argue that he did not intend for the violence. Trump was impeached in the House who claimed he incited the riot, but as of February 13, he was not removed from office. Republicans argued against this because it costs tax money to remove a president from office, and Trump was already out of office after his loss in the election. The impeachment trials have come to an end, and we will carry on with Biden leading the country.
About the Contributor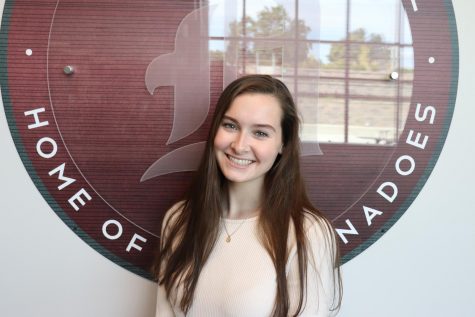 Katie Bruno, Co-Editor-in-Chief
Katie is a senior and a third-year member of the Crimsonian staff. She is a varsity cheerleader and on the competition team. She participates in orchestra,...