COVID and Upcoming Spring (and Fall!) Sports
If you haven't been living under a rock recently, you would know that COVID has affected many sports over the past year. When the major lockdown started in late March, sports were put on hold for a few months. The NBA and NHL had to suspend their season, and the MLB couldn't even start their upcoming season. High school and college spring sports were canceled (much to the dismay of the many seniors who were looking forward to their last season). It seemed as if nothing was happening around the country for the multiple months that no sports were played. Things felt weird and distant. Not being able to get together and watch or play sports felt like a tradition being ripped away from the world.
Thankfully, after some time, sports were allowed to restart (under strict protocols, of course). The NBA and NHL had their playoffs, successfully ending their seasons. The MLB began their new season on a shortened schedule but finished soon after beginning as the season only lasted two months. The NFL was fortunate enough to start the season on the originally planned schedule in September. It finally seemed like we were getting some sense of normalcy with the return of sports.
In fact, the sports world is starting to be pieced back together. High school and college sports have been able to resume under protocols, and we at Dover have been lucky to not have too many setbacks regarding our sports seasons. However, not everyone is as fortunate as us.
The NCAA Division I Board of Directors approved of a plan to have 2020 fall sports championships in the spring of this year. The sports included in the decision were men's and women's cross country, field hockey, men's and women's soccer, women's volleyball, and men's water polo. This plan provides athletes the ability to still compete but also be more responsible in the way the events are conducted.
As of now, brackets of team sports will only be filled to 75 percent capacity during tournaments. All of the aforementioned fall sports are now beginning their seasons, with tournaments to start in the upcoming spring months. This will be a different look for the athletes as they have to prepare more quickly than usual for conference play with shortened schedules.
All in all, even though it will be a bit strange for fall sports to play in the spring, it really is the best opportunity for student athletes to still be able to compete. With actual spring sports starting up, there will always be something to watch and players to support.
Tim McCrate, our athletic director, has said that he is "cautiously optimistic for spring sports." There will be "minimal disruptions due to COVID-19" as long as "we implement and follow the safety protocols." In addition, Mr. McCrate mentioned that "the nature of spring sports lends itself to social distancing, unlike the nature of winter sports." This is true as spring sports are generally more spread out. This allows for a greater possibility of not being affected by the virus, and an even bigger possibility that athletes will get to enjoy their sport without many disruptions.
With all the sports being played at the moment and the multiple upcoming seasons, it will be hard to not find something to do. You can never get bored with all that will be available to watch. In the end, student athletes will be able to do their thing, and we can still view it happening. That's one of the best things about sports, right? We need to enjoy it while we still can.
About the Contributor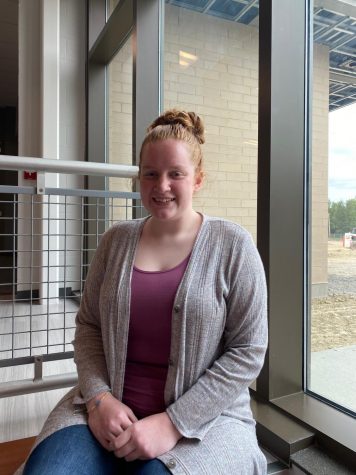 Tori Shankle, Staff Writer
Tori is a senior and a second year Crimsonian member. She participates in student council, Concert Choir, Ars Nova and is a member and officer of National...