Behind the Scenes with Swimmers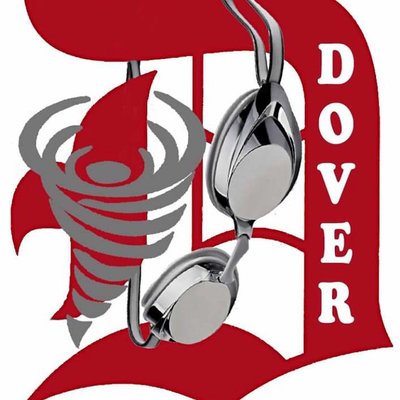 The swimmers recently represented our community by having a great season and getting the opportunity to compete at state. We had the opportunity to hear from some of those athletes:
What has swim taught you?
"Swimming has not only taught me life lessons such as discipline, leadership, and "trusting the process," but it has also given me memories and mentors that will stay with me forever. This sport has taught me how special you can make a team if you make it about the people involved. That is something that Coach Wherley has made clear since I was 8 years old, so I've always tried to enjoy every moment and make everyone's experience on the team a special experience. This program has shown me time and time again that the most fulfilling experiences come from the hardest times and that there is nothing better than chasing goals with a team. I could talk all day about how special this program is to me and how much it's shaped me as a person, but I'll save the Crimsonian some space on the page!" – Will McCrate (Senior)
"Swim has taught me a lot of things, but the thing I've kept with me is that my performance isn't what I will cherish but instead the memories I made with my team." – Blake Sexton (Senior)
"More than anything, swim has taught me hard work gets rewarded. The countless yards, hours, and turns that go into a season are worth it." – Lucas Lane (Sophomore)
"Swim has taught me how important team effort is for success as an individual." – Holly Perkowski (Sophomore)
What were you most looking forward to coming into swim this year?
I was incredibly excited about this team from day 1. Knowing it was my senior season and it was likely going to be my last season swimming competitively, I tried to make it about the team and achieving great things together. I knew we had great potential as a team which was set up by the hard work of our swimmers in the offseason. Additionally, I knew we also had an excellent sophomore class who would flourish in their second season. So, I knew that my role was to lead this team and show them what they were capable of– that excited me! – Will McCrate (Senior)
"I was most looking forward to my senior season even given the covid circumstances. I didn't think too much about the end of the season because of the chance of it being canceled." – Blake Sexton (Senior)
"I was really looking forward to having one last season with Will and Blake. I've swam with these two since before I could tie my own shoes, so one last time was a really big deal to me." – Lucas Lane (Sophomore)
"I was looking most forward to making special memories with my teammates and accomplishing our long term goal at going to State." – Holly Perkowski (Sophomore)
What were some goals you had this year and did you accomplish any of them?
"If you were to look at the personal goal sheet that I completed in October and you looked at the times I swam at the end of the season, you might think that I had an underachieving season; however, I've always had a problem with setting my goals too high (oops). But like I mentioned earlier, I was most concerned with team goals and achieving great things together in the postseason– which we did. Being Sectional champions, District champions, and 7th at the State meet was awesome, fulfilling, and made every early morning practice worth it. We accomplished a tremendous amount this season and I wouldn't trade personal success for any of it."- Will McCrate (Senior)
"My main goal was to podium at state once again in the 100 backstroke but also to help freshman swimmers make the most of their 1st year." – Blake Sexton (Senior)
"I went into this season with three goals in mind. Two of them were time-based, and the third was to win a State championship. Although I didn't reach my time goals, I am very happy with my performance at the State meet." – Lucas Lane (Sophomore)
"My main goal this year was to make it to state in at least one event. I made it in all three relays which was unexpected but very exciting!" – Holly Perkowski (Sophomore)
Favorite memory from this season?
"The District Meet in Bowling Green
When we first got the news that Districts were going to be held in Bowling Green, we were a little disappointed and confused, to say the least. But as the trip came together, we realized we were in for a good time and fast swimming. Staying the night and making a trip out of the meet was wonderful, especially when you swim fast and win the whole meet! All in all, it's a trip I won't forget– although we'd all like to forget some of the haircuts we got in the hotel bathrooms."- Will McCrate (Senior)
"My favorite memory has to be getting to stand on the State podium with the kids I grew up swimming with one last time." – Blake Sexton (Senior)
"There are a couple of candidates for this question. A State championship as a sophomore is pretty cool, but it doesn't add up to anything close to how amazing it was to swim that last relay with Will and Blake." – Lucas Lane (Sophomore)
"My favorite memory was going up to Bowling Green and spending the night in a hotel with my team for Districts" – Holly Perkowski (Sophomore)
What were your feelings going into State this year?
"Frankly, I was very emotional for the entire week (as the rest of the team knows quite well). It was difficult to wrap my head around the idea that something that was such a huge part of my life for so long would be ending. I was dreading the fact that my swimming career was coming to its end, but I also kept in mind that this program had given me so much, and I was thankful for that!
… After the meet, I still was very sad, but I realized in that moment that I couldn't have scripted a better ending to my career! Being able to stand on the podium twice and being able to watch Lucas win a state title was amazing and something I'll never forget. I'm so happy to be able to look back on a career with so much joy and I'm also happy to be able to finish a sport with the same passion I started it with."- Will McCrate (Senior)
"Usually I would've been pretty nervous but since State wasn't guaranteed this year I was mostly just excited to see what I could accomplish." – Blake Sexton (Senior)
"I went into State this year hungry. I lost both of my races at the District meet a week prior, and I had been working since the day after State finals last year. Second place left me with a chip on my shoulder. I felt like I had to prove to myself I was better than that. I had all the confidence in the world that the work of my coaches and the help from my teammates and my family was all I needed to win this thing." – Lucas Lane (Sophomore)
"My feelings going into State were very eased. Mainly because I didn't have to worry about making it to State because of course I was already there. I was mainly just excited to be competing." – Holly Perkowski (Sophomore)
As an underclassman, what are some goals for next year?
"We lost two great senior relay swimmers. I want to help my coaches and teammates get relays all the way next season. Plus, I want to repeat as State champion in the 200-yard freestyle and add a second individual State title." – Lucas Lane (Sophomore)
"My big goal for next year is to break the 100 fly team record and go to State in 2 individual events and 2 relays." – Holly Perkowski (Sophomore)
Given that you are a senior, do you plan on swimming in college? If no, why not?
"I do not. If you would've asked me last year at this time, I would've said absolutely; however, I am content with the way I've ended my swimming career and I'd like this past State Championship meet to be my last meet ever. More significantly, I'm focused on my preparation for attending the United States Naval Academy and achieving my goal of becoming an officer in the US military. My goals of service are now at the forefront of my life, and I can honestly say that I don't think I'd have my current passion for service and leadership without swimming!"- Will McCrate (Senior)
"I do plan on swimming in college, I'm going to swim Div. 1 for the Virginia Military Institute." – Blake Sexton (Senior)
About the Contributor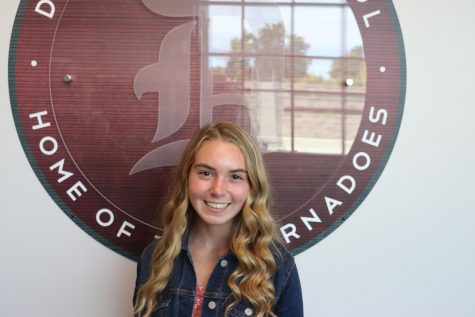 Lauren Grafe, Staff Writer




Lauren is a sophomore and a second-year member of the Crimsonian Staff. She participates in soccer, dance team, choir, Ars Nova, and Interact club. ...