Fall's Festival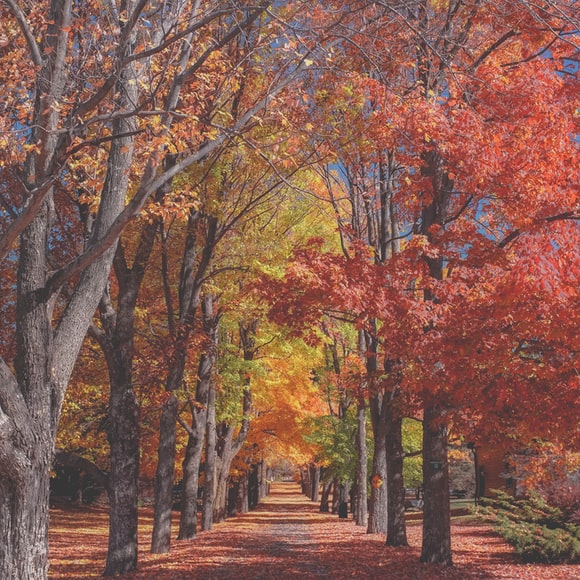 As far as I'm concerned, when the calendar flips into September, it is time to bring out the pumpkins. Temperatures may not agree with spending nights by candlelight, but we can decorate, bake, and roll up those sweater sleeves. 
Now I hear you. How are we supposed to dive into fall festivities when the weather is still reaching eighty-two degrees? Fortunately, the spirit of fall comes from your inner apple pie. Celebrating is easy if you are truly a fan. 
For example, Nadine Mohammed in ninth grade is a fall fanatic. Autumn is her favorite time of year because "it cools everything down including the weather, and it also means Halloween is coming."
After asking around, the data shows that the best-limited edition fall treat is Starbucks Pumpkin Spice Latte. This is a great way to immerse yourself in the season. However, as seasonal as sitting in a cafe with a warm mug is, slipping into oven mitts and baking gives off more fall vibes than the Bath and Body Works fall candle section. 
Surrounding yourself with fall cliches is very effective in soaking up the season. Long strands of leaves, pumpkins, and candles adorn even the air of the room. With one trip to the Dollar Tree, you too can turn your space into a blur of red, orange, and yellow. 
Pumping up the fantasy allows you to thoroughly enjoy autumn and its sometimes subtle forthcomings. This celebration is about noticing and relishing these small changes in the air and trees. Become your inner main character. Take walks just to look at the new colors around your neighborhood; take advantage of the built-in air freshener autumn brings. 
You could also merely watch those that were staged as main characters. Movies like Fantastic Mr. Fox, When Harry Met Sally, Autumn in New York, and The Craft allow you to toast to fall. 
Autumn fashion.  Does this need elaboration?
Wear orange and sweaters and flannel and denim on denim on denim with denim socks and fall's season will be instilled into your spirit. 
And finally, when the timing is appropriate, Halloween. When October first hits, there is redecorating, scary movie watching, and costume planning to be done. 
And so when Autumn comes to a close, I hope that it's been properly and thoroughly relished. 
To fulfill this, at least once, a pile of leaves must be used to frolic in.