In Rememberance of The One and Only Betty White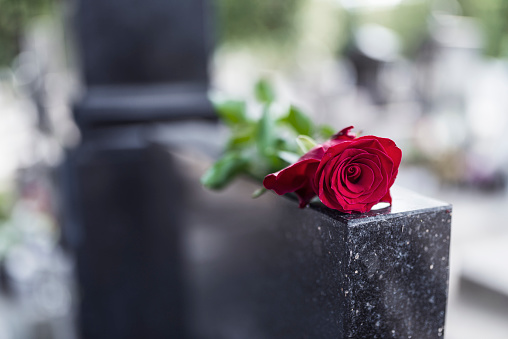 At this time, everyone is aware of the 2021 New Year's Eve tragedy–the passing of the "pioneer of early television," Betty White. KC Stevenson, a student at Dover High School, said, "Betty White's death was the last thing we were expecting on New Years Eve." Betty White, who was loved all across America, passed away on Saturday, December 31, 2021 in her home in Los Angeles, California due to complications resulting from a previous stroke. Betty White was less than two weeks shy of her 100th birthday on January 17th. In mourning this comedic icon, looking back on her eight decades in the limelight is sure to prove her dedication to what she loved: entertaining an audience. 
In further reflection of Betty White's past accomplishments, it's simple to see her impact on the entertainment industry. In White's early career, she performed skits on the radio show Hollywood on Television and later became the host. Eventually, this led to her own show called Life with Elizabeth that aired in 1953. Life with Elizabeth was a historical piece; it made Betty White one of the first women to ever produce a television comedy. To provide an idea of how new television was at that time, Betty White would do all of the commercials herself by showing products to the camera and giving an infomercial spiel about it. From this point, White appeared on numerous other television sitcoms such as The Mary Tyler Moore Show, The Love Boat, and Mama's Family. In addition to these projects, she also guest starred on game shows including To Tell the Truth, What's my Line, and Password, the latter of which is where she met her husband. It wasn't until 1985 that White was in her most notable show, The Golden Girls. At this point in her career, she was already 63 years old. 
In her later years, White started to get involved in pop culture films and productions. From a Snickers Super Bowl commercial to being a voice actor in multiple animated movies, Betty White stayed relevant through the years. She was also quite productive with some of her more recent productions including Hot in Cleveland, Toy Story 4,  The Proposal, and hosting Saturday Night Live. Working with Ryan Reynolds in The Proposal sparked a fun-filled exchange between Reynolds and White, including Twitter posts where they jokingly teased one another and lasted until her death.
Betty White was a career-minded woman who is an inspiration to many. She could have enjoyed a laid back life with a hefty retirement, but her job was her passion, and she never quit. Consequently, Betty White even holds the Guinness World Record for the longest acting career. Not only was her acting career one of longevity, the work she did was high quality, and it was evident she never lost her spark. Even at 99 years old, she was still quick-witted, cracking jokes, and doing what she loved–entertaining her audiences.