Malls are Dying, and New Towne is no Exception
In 1956, Southdale Center in Edina, Minnesota was the first shopping mall to open. Upon its development, an era began. The era of the shopping mall; a fully enclosed, one-stop destination for any shopping endeavor or social hangout. The American mall created its own unique environment, meshing capitalism and community in an endless sea of retail stores.
Recently, though, foot traffic at malls has been declining. The once-crowded stores are now losing business to online shops; a large majority of consumers now use computers or phones to make online orders. Government figures demonstrate that in 2000, only 30 cents were spent online for every dollar spent at physical stores. However, today 70 cents are spent online for every dollar spent at physical stores. The magnitude of these changes in consumer behavior are yet to be revealed, and the decline of shopping at malls could only worsen. According to a 2017 prediction from Credit Suisse, 20% to 25% of American malls will close within 5 years.
The New Towne Mall in New Philadelphia is no exception to the decline in brick-and-mortar sales. Over the past 3 years, anchor stores have closed every year in New Towne Mall. An anchor store is a large department store that attracts many customers and distributes the foot traffic into smaller stores. Sears was the first anchor store to go in 2016, and in 2017 yet another was lost, JCPenney. Following the previous losses, Elder-Beerman said goodbye to the mall, along with a smaller store, Yankee Candle. The closing of Elder-Beerman was the last of the four original anchor stores at New Towne to leave the mall. This poses a challenge to the shopping center because it can no longer rely on the matrix of anchor stores; it must now embrace smaller retailers. If the domino effect of businesses leaving New Towne Mall is not stopped, the mall could be facing its downfall.
About the Contributor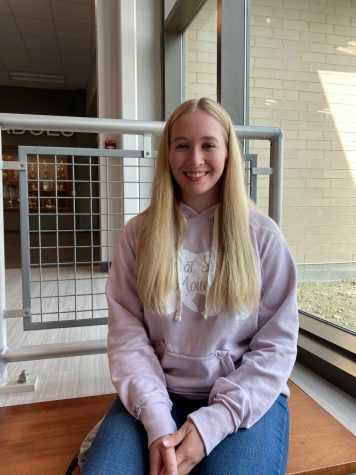 Lauren Jirles, Co-Editor-in-Chief
Lauren is a senior and a third year member of the Crimsonian staff. She is involved in cheerleading, Sparkle, Best Buddies, and National Honor Society.