Raya and the Last Dragon: Disney's First South Eastern Princess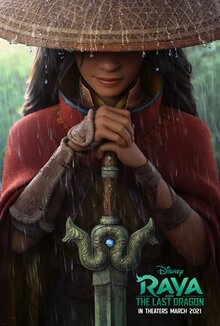 Disney just announced their newest Disney Princess, and she is the first Southeast Asian main character that Disney has developed. The premise of the story is that Raya, our princess, is on a journey to find the last dragon in existence in order to save her kingdom from the evil monsters referred to in the story as "Druun". Raya is voiced by Kelly Marie Tran who had an appearance in Star Wars: The Last Jedi. The dragon in the story is named Sisu and is voiced by the hilarious Awkwafina.
For my Avatar fans, Raya may look a bit familiar to the beloved character Korra from The Legend Of Korra, but the new warrior is not related to her. They are displayed in similar-looking armor and hair, but that is just because they are based on similar cultures. Many people were upset by the similarities between the two characters as if to say the movie would rip off of The Legend of Korra, but one thing to remember is that Southeast Asian culture cannot be boiled down to just an animated show and a Disney movie. The upcoming film means more to those it relates to than what we can see.
As a person who is Caucasian and in America, I see representation of myself in everyday life and have never thought twice about it. I have many characters that I can relate to physically, but this is not the case for other cultures around the world. With Disney branching out their cultural spectrum with their Disney Princesses, this film gives a nod to Southeast Asian cultures. For a few examples of the influence from their culture, Raya's sidekick is named Tuk Tuk, a Thai based name. Raya is also pictured holding a Keris, which is a blade that comes from Malaysia. Another reference pictured is a paddy rice field hat, which shields your face from the sun while harvesting crops. Many people have mentioned that Raya's physical appearance resembles all Southeast Asian features including their darker skin tone, eyes, long hair, and button nose. This kind of representation has brought multiple Southeast Asian YouTubers to tears after reacting to it. Youtuber Lexi the First quoted "I am Thai, so having a southwest Asian princess… means so much to me. I have been waiting my whole life for this…" (0:33). Obviously, this film is a game-changer for Disney, and my heart is full for all of the southeast Asians that are finally seeing themselves being represented in such a huge film.
About the Contributor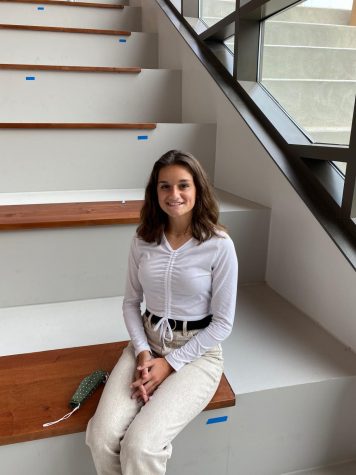 Maddie Cercone, Staff Writer
Maddie is a third year member of the Crimsonian. She is a senior and plays varsity soccer, runs track, is a class officer and a member of Interact club....