Recipes for This Summer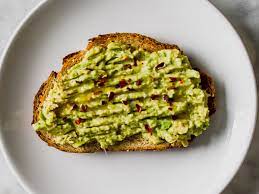 As we enter the summer season, many have already started to make plans for their time in the sun. In understanding the summer heat, sometimes there is no need for a hot and intense meal on a humid day. This summer you should not have to care about the uncertainty of a refreshing and healthy snack for the day which is why I have compiled the ultimate guide to staying nourished and satisfied with food this season.
Fruit Parfait – Add to a bowl your choice of fruit, granola, yogurt and drizzle honey on top to enjoy!
Grilled Cheese – Add potato chips with the cheese for an extra crunch.
Grilled Peanut Butter– This is the perfect comfort food for peanut butter lovers (exactly like a grilled cheese but with peanut butter)
Cucumber sandwiches – A sandwich with cucumbers and cream cheese that is very refreshing.
Homemade Ice cream – This is my favorite treat! All you have to do is put frozen fruit into a blender then use minimal milk to help blend it, and you have a perfect cold treat for summer!
Quesadilla – Adding bacon, turkey, peppers or basil can drastically improve your quesadilla game.
Wraps – These are pretty self-explanatory, and in my opinion one of the most underrated foods for summer.
Peanut Butter and Apples – This snack can be easily turned into a delicious dessert by adding little chocolate chips to the combination.
Baked Oatmeal – You might have seen this all over tik tok, and it is one of the best meals to eat for a great morning!
Avocado Toast – Add some pepper and lightly drizzle some honey for the perfect ratio of a sweet and savory lunch.
Rice Bowls – This is great for a summery day because it's simple, delicious, and versatile. I prefer some cooked chicken, avocado, carrots with rice of course, and topped with soy sauce.
Hummus and Carrots – A perfect gluten-free snack that helps you remember to eat your veggies.
Watermelon Cake – This is basically a fruit salad but with watermelon as the cake with your favorite fruits in between the layers, and homemade whip cream as the frosting.
Mini Flatbread Pizza – I think it is safe to say that anything in mini is automatically ten times better.
Holy Toast – This is the perfect breakfast if you can't decide between an egg, toast, or french toast. All you do is cut a small circle into the middle of your bread and cook the egg in the middle to get the perfect breakfast food.
Cookie Dough – When making chocolate chip cookies I would argue that eating the raw dough is the best part, but to avoid getting salmonella take out the raw egg and add milk until it completely mixes.
Ants on a Log – Take celery and add peanut butter in the opening, and put little raisins on top as the ants.
S'mores – Eating the perfect s'more while sitting around a fire is the only thing I live for.
Homemade popcorn – Popcorn is the perfect snack, and adding either caramel, garlic powder, chocolate chips, or pretzels can make it even better.
Spring Rolls – Use rice paper to roll your favorite selection of vegetables for a delicious and different take on a salad.
BLT – This is my go-to sandwich on any given day and is so simple to make.
Homemade Chips – Take vegetable oil and put it into a heated pan, and cut up a tortilla into small triangles and boil for a minimal amount of time, and serve with your favorite dip.
Watermelon slushie – Freeze cut up watermelon and blend with a small amount of chilled water.
No-bake Cookies – These cookies require zero heat which is perfect for summer, and make for the perfect dessert.
Homemade Popsicles – These are not only delicious, but are just as fun to make.
About the Contributor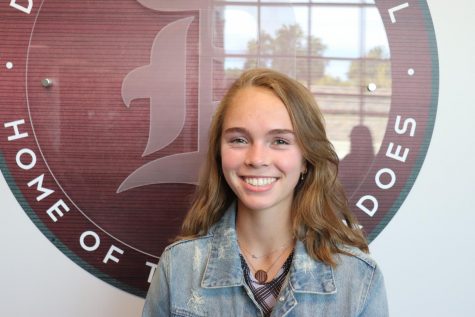 Maisie Dugger, Staff Writer
Maisie is a senior and a second-year member of the Crimsonian Staff. She is a part of the tennis team and plays the violin in the high school orchestra.